Saturday, April 16th, 2016
Defensive Language Exposes Us:
Download
Defensive language has less to do with specific words, and more to do with how we perceive threats. This changes from person to person, and event to event, so what can we learn?
First, we develop our defensive linguistic apparatus when we're very young; generally by the time we're about five years old, and then we just improve our vocabulary. This means that when we become defensive, we tend to regress; sometimes pretty drastically. This isn't a resourceful state from which to operate. You don't want to say "I know you are, but what am I?!" to your boss or spouse.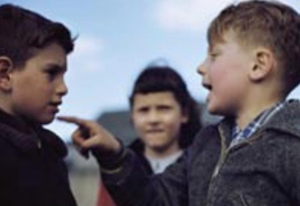 Next, it indicates the perception of a threat; emphasis on perception; regardless of a real threat's existence. Once that trigger's pulled, things can continue and escalate. It's definitely preferable to recognize the trigger, and consciously defuse the scenario. (more…)