The Integram: an Integral Enneagram of Consciousness; a model of consciousness, including all aspects, for designing practical paths of personal development and evolution.
Quick Links: jump to any section

No time? Listen to the podcast (7:00 min.) in the background while you file, exercise, ride to work, etc.
The Dark Matter Between Us
(click for podcast) (7:00 min.)

Beyond the play on words, there's no way around it; communication is the dark matter in and around and between every one of us "heavenly bodies." It both separates and connects us, and is as much a mystery as a paradox. We're so accustomed to floating amidst it, that we take the mystery for granted. We become less than conscious of its existence, its importance, its complexities, and most of all, how much we depend upon it every day.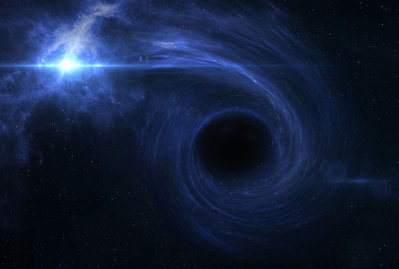 For the most part, we become aware of communication issues the same way we become aware of dark matter. We don't really observe the communication itself, but we observe its affects and the reactions in others brought about by it.
This puts us in the position of observing reactions, and then reacting to those reactions - not the most self-directed strategy. The alternative to this would be taking a more pro-active, or at least more in-the-moment approach. The only way to do that is to break out of the auto-pilot to observe this dark matter (communication) directly, rather than relying solely on the observation of reactions to it. Of course, a combination of both will give the most information, so that's our target.
Start with the mystery
We often try to answer as many unknowns as possible up front with someone, in our desire for understanding (high road) and probably with a helping of impatience (low road.) Unfortunately, to accomplish this we often do a fair amount of filling in the blanks on our own; also known as assuming and projecting. Big mistake. This is where that dark matter comes in. When we make our assumptions, we might be right - or not. If we keep going merrily down the road of that conversation, sales call, negotiation, with incorrect or inaccurate information, we're not likely to have the outcome we're looking for. Assume nothing and you're forced to ask questions to fill in those blanks.
It's one thing to empathize with someone, but as soon as the voice in our head says, "if it were me, and I did or said that, it would mean _____," we need to apply the old brain brakes and remember that they are not us, so we won't understand until we ask. Otherwise, it's just classic projection, which just like assumptions, are more often than not, wrong.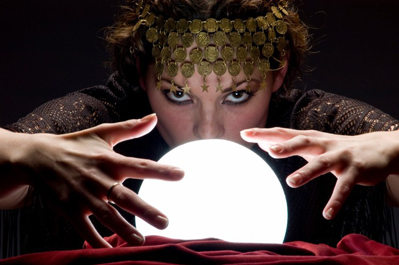 Life is very different on your planet
As we're shaped by our life experiences mixing with our genetics, our view of our surroundings is our view, not the way things are. They may be the way things are for you, but remembering that this is not objective is incredibly important and powerful when interacting with other beings who have their own distinct views. These views shape our language and our communication styles, so there's no escaping them.
Interestingly enough, this is a two-way street. By listening carefully to someone's language and communication style, you can gather important information about the way they see the world around them (remember to ask questions to stay on the right track.) Once you understand their view, you can meet them in their experience of the world. Are they drawn to aspirations of ideals or comforted by thoughts of security? Do they see patterns of sameness or do the differences in things jump out at them? Do details bore them or intrigue them? Does taking action excite them or frighten them? Do you see how knowing these things could enhance any conversation, sales call, or negotiation?
The final frontier
Once we become more adept in listening with our sensors turned up, we can take our communication to a higher level. Those very words, images, and metaphors that allowed you to get a peek inside the other person's view are yours to use as well. If you learn that someone is goal-oriented, fast, sees patterns of sameness, and is competitive, you can shift your language and pace of delivery appropriately. Conversely, that very approach and linguistic style would completely irk someone who considers themselves to be a "thinker" and rationalist.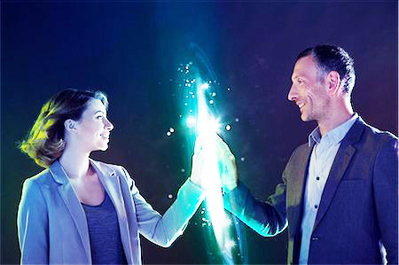 Imagine really connecting with the people you live and work around, without misunderstandings getting out of control, and being able to communicate with them in their native language? How much more effective could you be? How much conflict could you prevent? You can minimize the confusion in your relationships. It's all about shining a light on the dark matter we call communication.

Want to learn more about how to become the best you possible? Come visit the web site, or better yet, contact me and see how we can design a program to fit your needs and desired outcomes.

- Ian J. Blei


****************

Special Offer -
Happy Holidays??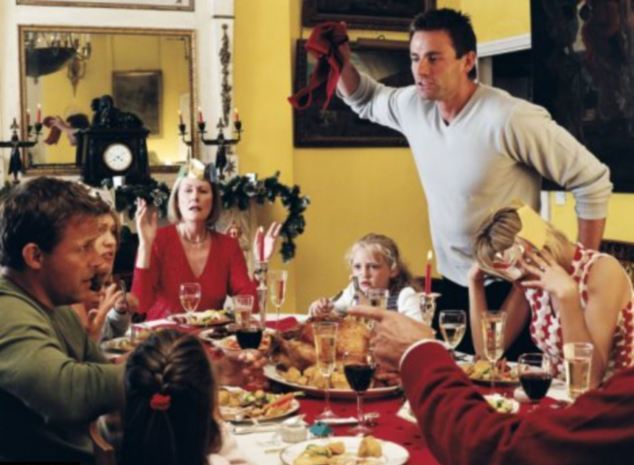 For some, the holidays are a happy time, and for others, it can be difficult. To ease some of the latter, I'm continuing to offer a cornucopia of goodies this month. Everything from stocking stuffers to full scale transformation courses.

All are aimed at Understanding. When we understand how we (and everyone around us) ticks, we're incredibly competent, confident, and at ease.

Click to Schedule.

Everything is being offered at half-off for a limited time, so come see what you can grab up while the goodies last.
Click here for the SALE page!!!

****************

Quick Communication Tip

Imagine a Knob, Not a Switch
When you're listening to someone, (and yes I'll repeat like a broken record that listening in itself is the most important thing you can do in communication) give yourself a useful image. Rather than a switch, where people are one way or another, they're more likely to be on a continuum; in a gray area. This continuum shifts between being motivated by fear, a sense of "rightness," or an ideal of some kind. Imagine the knob is full on Fear all the way to the left, focused on Rightness at the twelve o'clock position, and focused on Identity all the way to the right.

As you listen to them, see if you can "dial them in." Do they verbalize what they're trying to avoid? Do they verbalize the ideal they're aiming for? Do they verbalize who they are in the scheme of things? Each of these is a powerful clue into what drives and motivates them, and that tells you how to best make your point in their own perspective.

Want to learn more about how your communication can hold you back or catapult you forward? Come visit the web site, or better yet, contact me and see how we can design a program to fit your needs and desired outcomes.


****************

Resource Links:
- responsive code site
The Integram - the podcast series

Kind Ambition - 2nd Edition


****************
Subscribe to the Conscious Communication Chronicle
Welcome to the Conscious Communication Chronicle, sharing how Conscious Communication results in success, and how you can achieve yours. Enjoy!



The Optimizer
Ian Blei,
Director of the
Institute for Integral Enneagram Studies and
President of
Optimized Results
415.826.0478

Kind Ambition
Click HERE

Kind Ambition:
Practical Steps
to Achieve Success
Without Losing Your Soul

Kind Ambition
Fan Page on
FACEBOOK
Kind Ambition is about you having the tools to slide over to the driver's seat of your own life. Circumstances will always be changing, seemingly thwarting our plans, but we don't have to be thrown around by them. You can be in charge of your choices and actions more than you might imagine - yet.
Kind Ambition is written for you, as a practical guide you can use right now. It is a collection of insights and actions designed to help you move forward and get more out of your life at home and at work. The chapters hold to a formula of first giving you a new way to look at things, then offering you tangible Action Steps to try them out, and finally some things to notice when you do.
Kind words for "Kind Ambition"
"If you are interested in success, whether it is in running a large organization, a small business, or leading a satisfying life, you will find a right blend of rules, wisdom and wit in a digestible fashion that will serve to accomplish your objectives. The notion that kindness can be blended with ambition and made to work and serve the "bottom line" is enlightening, uplifting and satisfying."
-Steven Kiefel – CEO, Red Pill Media
"An easy to use guide for anyone who wants to achieve real growth and success. His sensible and practical tactics solve age-old challenges with real, how-to solutions. Best of all, Ian lives his work!"
-Romanus Wolter - Author: Kick Start Your Dream Business
Success Coach Columnist: Entrepreneur Magazine
Radio Host: Syndicated Kick Start Guy Segment
" We all face obstacles in our lives and careers. Some of these come from within, subverting our conscious intentions. The good news is: they can be overcome. The techniques and processes found in this book will help you on your way."
-Margaret Heffernan – Author: The Naked Truth: A Working Woman's
Manifesto on Business and What Really Matters
Syndicated Columnist: Fast Company Magazine
"A scientifically-based, spiritually-awake, (and smart and funny) guide to making the most of your life. Ian Blei provides the know-how, the inspiration, the structure and all the tools you need in this straightforward and inspirational book."
-Lisa Betts-LaCroix, Past President of SF Coaches
Star of Unapix film, "Dance Me Outside"
" Ian Blei shares his deep insights in simple and straightforward ways. His work continues to inspire me whenever I feel I'm getting stuck in some area of my life."
-Roy King, III , Director Pacific Development Partners